Current character name:
Felix_Gomez
Previous character names and accounts:
Eddie_Diesel
Previous factions or civ gangs:
Crips, WHF and more...

Post a screenshot of your stats: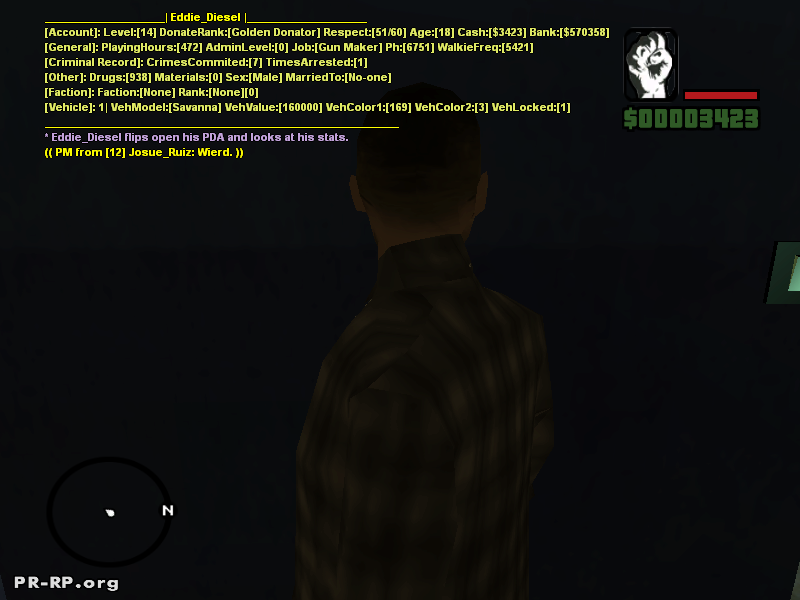 Time playing in PR:RP (in days, weeks, or months):
Few Months
Country:
Latvian, but live in England
Age(IRL and IC):
16
What level are you in game:
14
How often do you play in the server:
Few hours in day.
Do you know how to install mods for san andreas? If so, you must have the gang skin pack.
Yes.
Characters street name:
Felix
Which neighbourhood is your character from (World-Wide) ?:
LA.
Where was your character born?:
Mexica

What parents does your character have, and where were they born? (City and country):
None anymore, they were born in Mexica too.
What surenos are for you?:
Homies.